There are several styles of kitchen cabinets to install in your home, but which one should you choose? Well, for starters, some factors to consider are the color of the floors, walls, and other surroundings in the kitchen. Take modern white kitchen cabinets, for example – White will go with almost anything, but it is not the only choice. Other choices will include the type of material used to build the cabinet. In some situations, it is a good idea to match the cabinets with the appliances.
Listed are several ideas and different types of cabinets to help you make that decision.
1. Modern White Kitchen Cabinets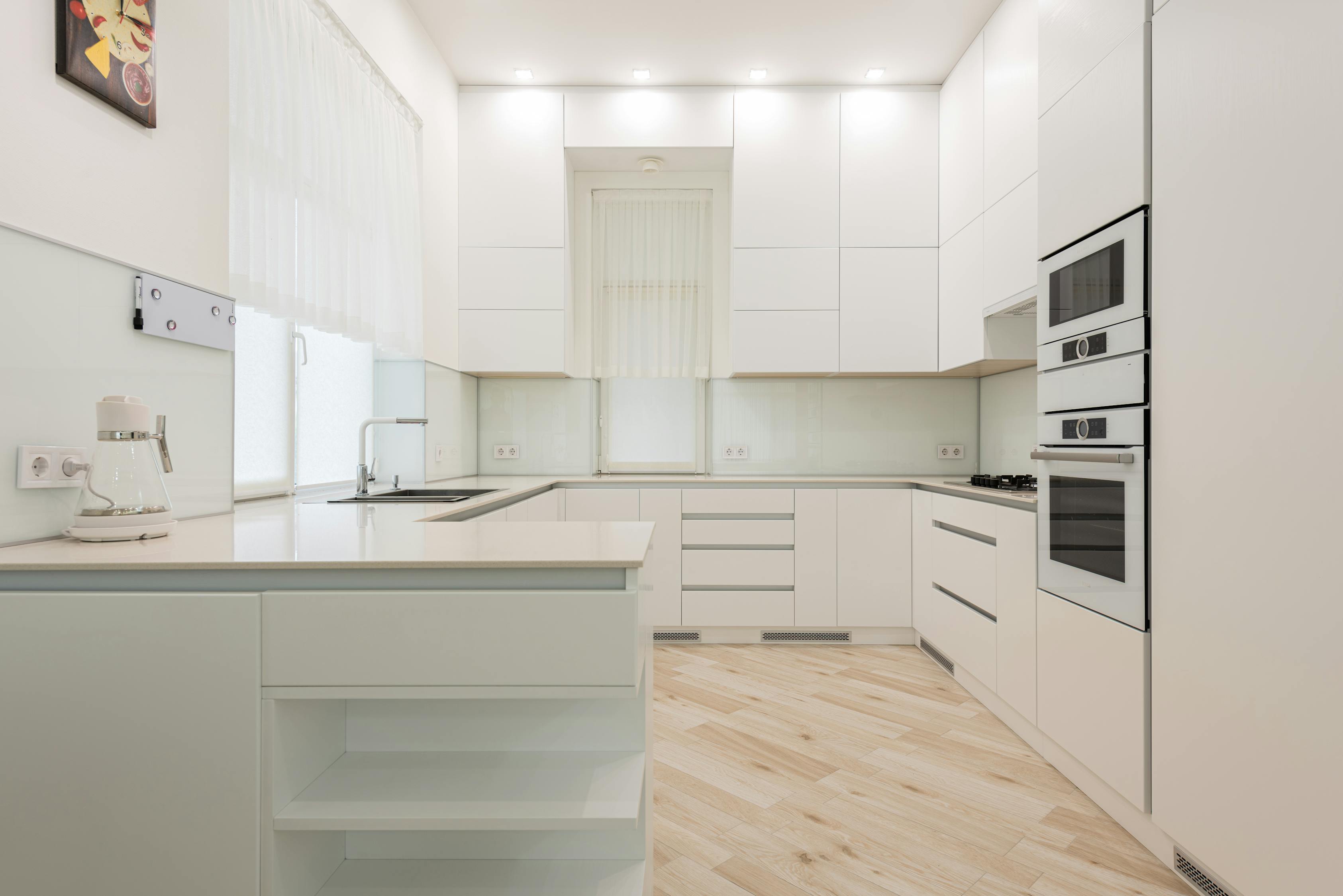 The modern kitchen has everything needed and is designed with the basics, something everyone can enjoy. One of the first things noticed in the kitchen is the cabinets. Modern white kitchen cabinets attract the light from the windows or from above and illuminate throughout the room. White is a versatile color that brightens the room and goes with everything in a modern kitchen. Colored cabinets are also an option, but they do not bring the wake-up call in the morning when sitting down enjoying breakfast or that favorite cup of coffee while the brightness awakes you.
Benefits of having modern white kitchen cabinets: White is easy to clean. It will collect dust, but it is easy to spot the dust or anything out of the ordinary.

White matches with everything: In the kitchen, there may be stainless steel, black, or white appliances.

When should you avoid white cabinets? White is not the best option when the kitchen walls are also white. The appearance may be a bit saturated.2. Lacquered Kitchen Cabinets Screams Luxury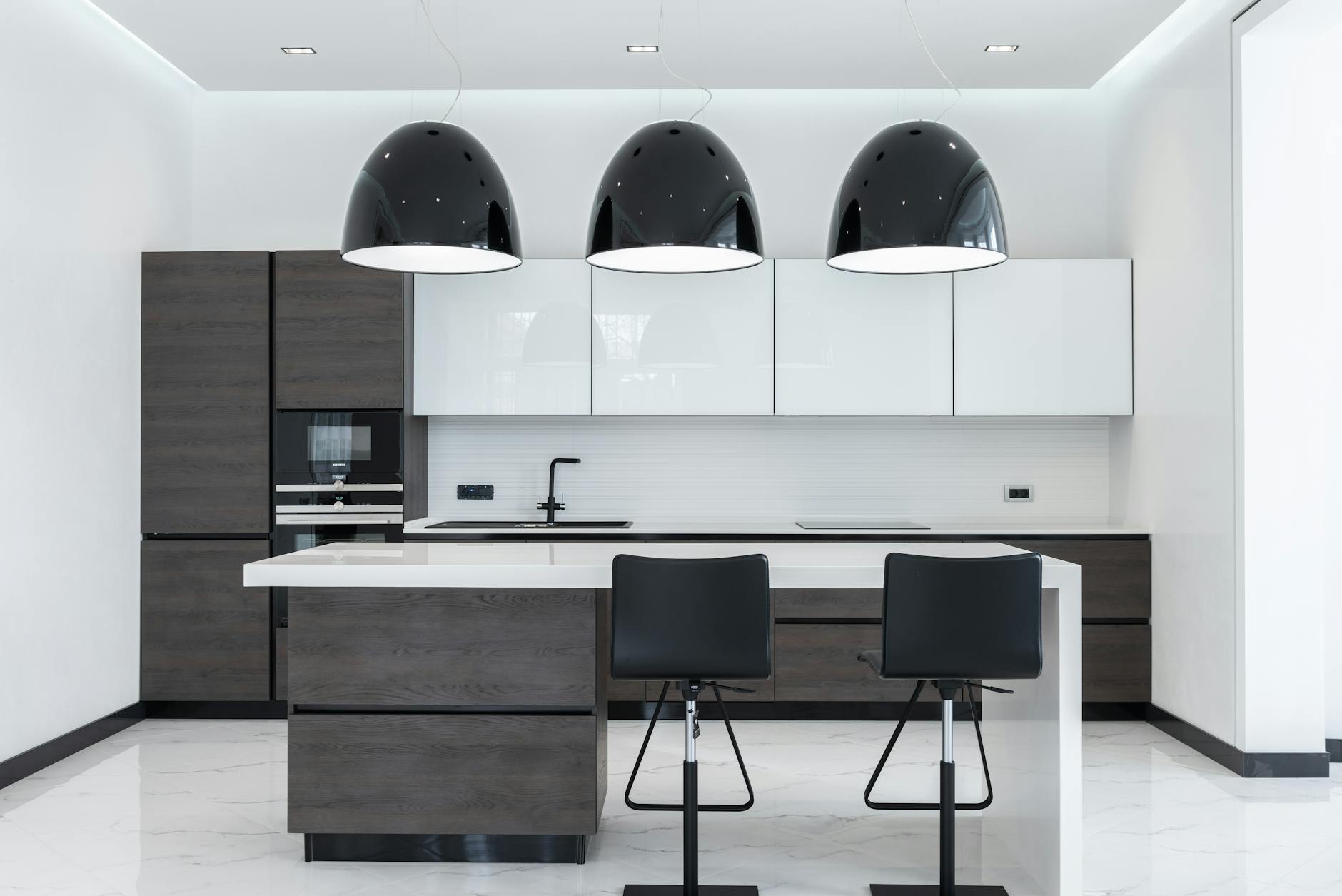 The lacquer finish is a vibrant finish that is also trending in kitchen cabinets. It has a unique texture that captures the attention of everyone. Those who prefer can choose from three different finishes – high-gloss, medium, and matte finishes. There are endless glossy colors to choose from with a solvent-based product applied to the wood. It is affordable and will last for as long as the user takes care of them. Lacquered cabinets are waterproof, breathable, and is resistant to most of nature's fury.
Benefits of lacquered cabinets: Lacquer can be used on stained wood, so any color or wood fixture can have the shine you are looking for. It has a silky smooth finish, so there are no rough spots in the wood grain. Due to this, it is easy to maintain and keep clean with a microfiber or soft cloth. Note: You can only use non-abrasive detergents to clean. You may use heavily diluted ethyl alcohol for stubborn stains.

The better custom design look: Lacquered cabinets come in various forms. You can choose from acrylic, nitrocellulose, catalyzed, or water-based lacquer for a more customized look.

What not to do with lacquered cabinets: Do not clean with chemicals. It is not recommended to have lacquered cabinets over the stove, sink, or coffee maker. The steam will damage the finish.


3. Floating Shelves Instead of Kitchen Cabinets
Floating shelves are basic and efficient. They cut the cost dramatically over cabinets. They also can come in any choice of color or finish to match the kitchen and appliances. It works excellent for those who move fast around the kitchen and do not have the patience to open and close cabinet doors constantly. People who have floating shelves use the bottom cabinets to store and use the shelves for easy reach or for showing off some knickknacks. It is ideal for the homeowner who remains busy and organized at all times.
Benefits to having floating shelves over cabinets: It is much easier and quicker to clean a shelf's baseboard than an entire cabinet. In many homes, it stands alone with its unique style as most homes have cabinets. It offers a signature item to one's home. Having floating shelves was used in the past frequently, and it is making a comeback to modern days.

Having the floating shelves blend in: Most people like to have the shelves blend in with the wall, keeping it the same color. Since there are no unsightly brackets, it leaves an optical illusion of the items on the shelf dangling in mid-air. You almost have to look twice.

When not to use floating cabinets: There are no downsides to having floating cabinets. It depends on the homeowner's preference. Those who wish to have everything stored will prefer cabinets. Note: Beware of items that will sit and collect dust with floating cabinets.

4. Stained Wood Cabinets for that Rustic Look
Nothing says rustic like having stained wood in the home. Stained wood cabinets are another item that goes with anything in the kitchen and delivers a darker shade. The wood color offers the feeling of a rustic look. There are different tints to stain. Some people will admire the lighter look, while others prefer darker shades to go with their house furniture. These settings go well with an indoor or outdoor kitchen, which goes well with a patio, porch, or deck. Just make sure the wood is treated for outdoor use.
Benefits for the stained wood cabinets: Having stained wood cabinets is all about the look. The stains in the wood can also define the decor and wall paint color.


Varnishing and the different tints of stain: Varnishing is an optional protective coating over stained wood. Although it leaves a smoother and glossier finish, some people prefer stain only. The choices in color are light tan or gray to black. Some will also have a reddish tint.

Wood grains not to stain: As mentioned earlier, the stain will enhance the wood, so any defects stand out. It is best to communicate with the cabinet maker on what type of wood you would like. Wood knots are something to avoid.
Why Choose RTA Cabinet Store Pros?
If you want the perfect kitchen with professional advice, contact us at RTA Cabinet Store Pros. Our experts manufacture, assemble, and custom build to deliver and put together the best colors, styles, and designs because it is your kitchen, and we want you to be comfortable with what you see and use every day.Let us help you choose the best RTA kitchen cabinet for your family. We can begin working on it immediately and have it set up to your satisfaction.