When it comes to renovating your kitchen with a whole new set of cabinetry, nothing quite has the same ring to it as custom cabinets from an artisan craftsman. Everybody wants something unique, beautiful, functional, and something that will last for years and years with minimal upkeep. However, there is another option, one that delivers the same or better degree of uniqueness, is more affordable, and at the end of the day, is indistinguishable from truly custom cabinets; They are Ready to Assemble (RTA) cabinets.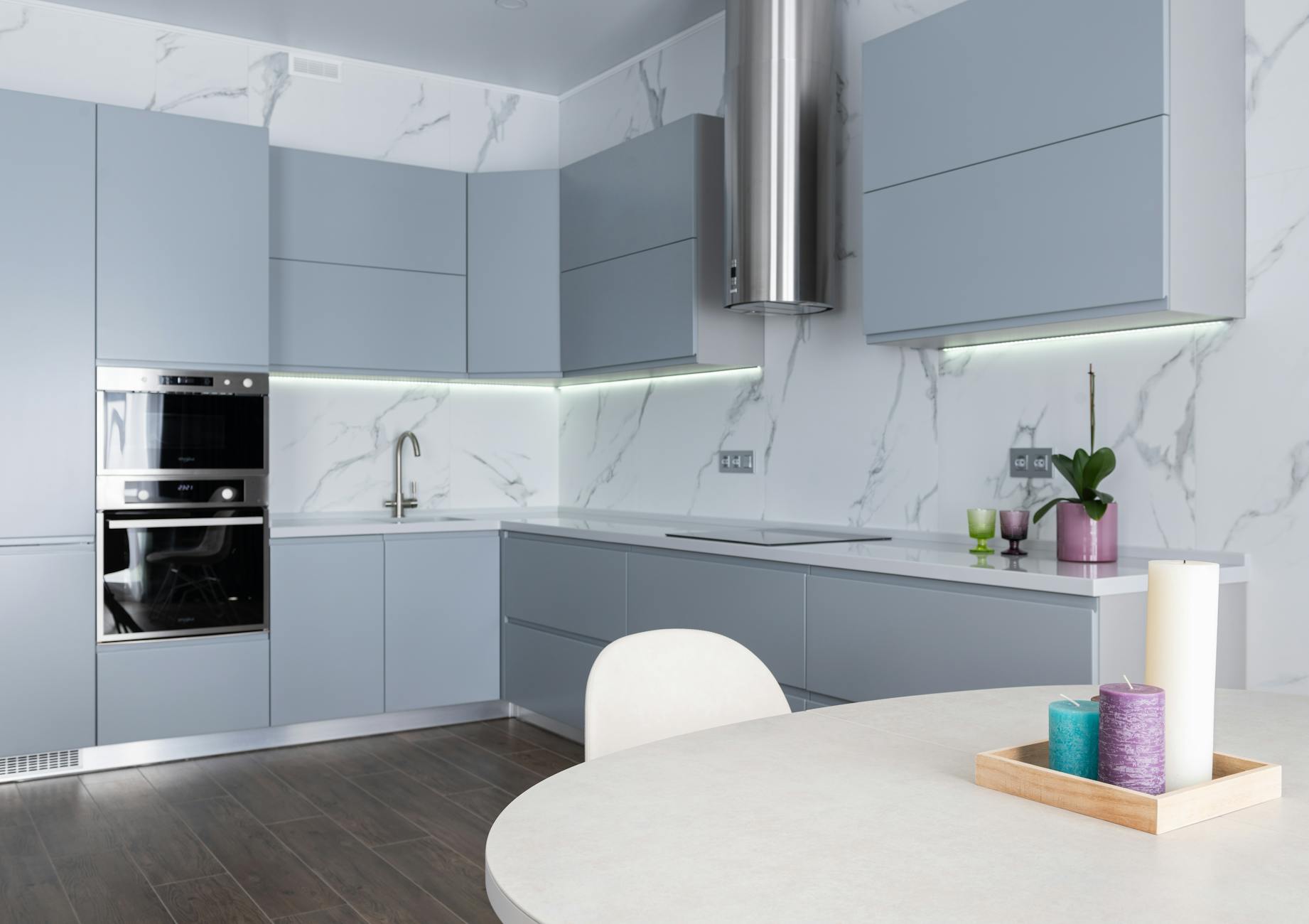 Here, we're going to cover the many benefits of RTA cabinets, and with any luck, help you save a load of time and money on your next set of kitchen cabinets.
Advantages of RTA Cabinets
There are many reasons to choose RTA cabinets over most other options, including better prices and equal quality. But we want to focus on the few reasons that we have found to sway people the most: flexibility, affordability, fast and efficient delivery, ease of assembly, room for creativity, and the high-quality materials for a superior value for your money.
For a start, let's do away with the notion that RTA cabinets are not custom. They are actually superior to be tailored to your wants and needs. But in traditional cabinet customization, you're paying for a single craftsman or a team of craftsmen to do everything by hand. There's no doubt that such professionals can do fine work. But compared to modern methods, it's inefficient and only equal in quality at best.
Better Flexibility
Because RTA cabinets are mass-produced, the cost to manufacture them is lower than traditional cabinets. However, just because they are not made by hand does not mean that you are sacrificing quality. Advanced machinery processes and computer-controlled milling, sawing, and finishing machines are extremely precise and deliver high-quality pieces.
What's more, RTA cabinets are made in lots with each category separated by piece. That is to say, panels are made and stored together, as are doors, frames, and the like. This means that you can shop for the pieces you want, much like you might assemble an imagined object out of Legos. That's the idea behind these products. The real value proposition lets you design your cabinets for the look, feel, and function you want. What's more, you'll get free design help and online layout tools to help you plan and visualize the final product you want.
You'll have the chance to view and customize a 3D rendering of your cabinets and see custom layout plans based on your online cabinet design. You'll get an itemized quote from the manufacturer, and there are no fees for these preliminary phases of the design process. If you're not able to develop a design that suits your wants and needs, you don't have to follow through with the purchase.
More Competitive Pricing
With traditional custom cabinets, you're paying for quality, and can expect to get it. Unfortunately, you're also paying for manual labor and a delivery method that has much more significant productivity bottlenecks than RTA cabinets. As Henry Ford proved by inventing the precursor to the modern assembly plant, doing things by hand is good, but automation can match or surpass the quality, speed, and precision. With traditional custom cabinets, you can expect to pay between $500 to $1,200 per foot. With RTA cabinets, that is reduced to $175 to $400 per foot.
Faster Delivery & Completion
For a traditional cabinet maker to produce a complete set of custom cabinets, you can expect to wait anywhere between two weeks and six months or longer. With RTA cabinets, you can expect to receive your materials and have them assembled in two weeks.
With handmade cabinets, you are investing in fine craftsmanship, yet this takes time. Understand, if there is a miscalculation with the fit or the finish of your cabinets, the lengthy process may need to start all over for the affected component. In most cases, even a small reworking will take weeks. What's more, the best cabinet makers are in high demand. That means they have long waiting lists.
There is no doubt that RTA cabinets will deliver comparable quality, with faster completion and even faster customer service.
Ease of Assembly
If you're a DIY enthusiast or just like saving money by doing some of the work yourself, RTA cabinets are for you! In reality, this is a big part of why RTA cabinets are so much more affordable. They are designed from top to bottom to be easy for you to install yourself. Of course, it should be said that assembling RTA cabinets is a bit more complex than, say, assembling a piece of IKEA furniture. That's because they have to be installed in an overhead position (half of the time) and because they are more complex than other customer-assembled household items.
On the other hand, if you don't feel confident in your ability to assemble your RTA cabinets, you can have it done by a professional. Professional RTA cabinet assemblers can have your cabinets put together in an afternoon or faster. Sure, it costs a bit more than assembling them yourself, but it's still more affordable than traditional hand-made custom cabinets, and it's worry-free. Truth be told, professional assembly is the most popular route for RTA cabinet buyers.
Quality With Creativity Built-In
RTA cabinets are made from solid, quality wood like oak, maple, walnut, and more. They are cut and shaped using state-of-the-art machining tools and techniques, including computer-controlled fabrication systems that produce the same or better quality than you get from a traditional craftsman.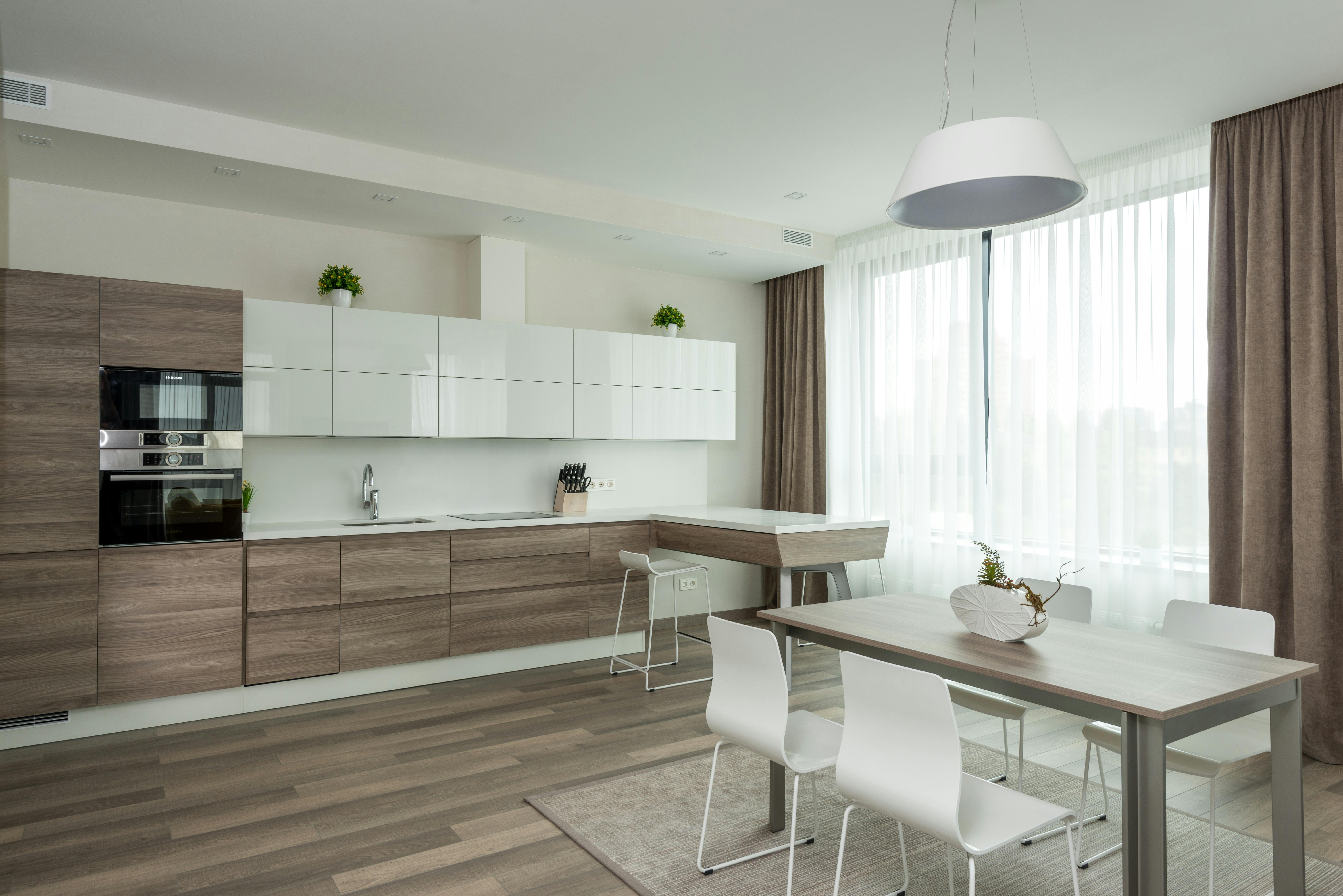 One of the most common objections we hear about RTA cabinets is that they must be made from inferior materials like particleboard, thin wood-veneers, plywood, and substandard hardware. While it is true that you can buy prefabricated ready-to-install cabinets made from these materials, that is not what we are talking about here.
Certainly, cabinets made from inferior materials might be ideal for use in a shed, garage, or workspace, but that's not what you're getting with RTA products. Or you can invest in solid, all-wood constructed RTA cabinets for just a fraction of the price of traditionally produced cabinets. In the final analysis, even the most expensive RTA order will be far cheaper than the highest quality custom cabinets made the old-fashioned way.
Quality Materials
Not to be forgotten that RTA cabinets give you access to a wide range of quality materials that a traditional cabinet maker will rarely be able to access. What's more, a traditional cabinet maker with access to wider varieties of higher quality wood types is sure to charge you more simply for the access.
Of course, you can use almost any type of materials through an RTA cabinet vendor. Pine is a high-performing wood that is commonly used in cabinetry. The truth is, pine is among the least expensive solid woods. It is also highly durable and mailable. Perhaps most importantly, pine is lighter than other solid woods types. That means your cabinet hardware and mountings will have less weight to bear, making pine cabinets a more durable and reliable material for custom cabinets made the RTA way.
But the choice is up to you. You may choose oak and enjoy the celebrated look and feel that comes with it, or you can make a more economical choice that will look equally as amazing, work great, and cost less with RTS cabinets.
When your cabinet buying, installing, and early usage stage is all said and done, you will find that RTA cabinets deliver where others do not. Much of the reason behind this is that delivery systems are better than they have ever been. Likewise, design and machining techniques and technology have been massively improved and streamlined. So, why would you waste time and money with a traditional cabinet fabricator when you don't have to? Get the quality you want, faster, and a better price with RTA ready to assemble cabinets!